I remember very well the day the Prince and Princess of Wales presented their new baby, William to the world.
He was a darling baby and his handsome parents were clearly, very proud.
Then came baby Harry.
They were a beautiful young family.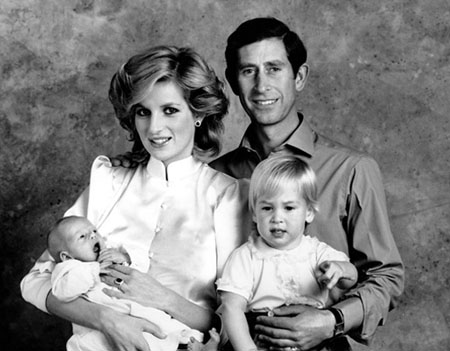 I have to say, as much as I loved to see how loving and affectionate Diana was with her boys...
it has also been lovely to see the deep affection between father and sons - especially after their tragic loss.
I've been thinking about pictures of these boys since the recent announcement that a
Fergus Greer
photograph taken before the 2007 concert commemorating their mother has been accessioned by London's
National Portrait Gallery
.
My favorite image of these young men is
Nicky Philipps'
stunning portrait, set in Clarence House.